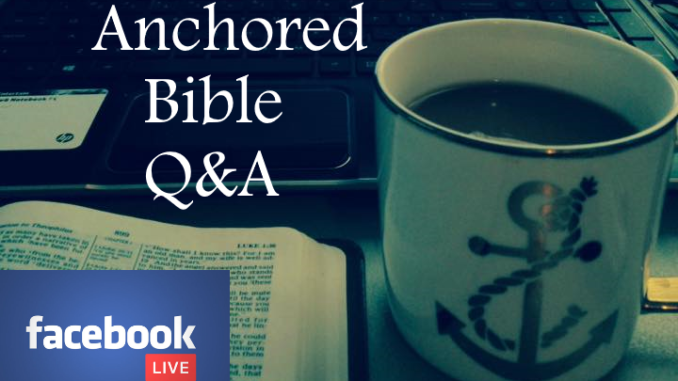 Tonight's Anchored live Bible Q&A.
Questions answered in this session:
1. Did Jesus speak in tongues?
2. How should the skeptic go about investigating Christianity?
3. Will the present earth be remade, or will God make a completely new earth?
4. What makes Anchored different from super crazy church groups?
5. Arlyn, what is your favorite book of the Bible?
6. What would you say to someone who has lost the desire to fight and live?
7. What is the greatest gift (attribute)?
8. Have you ever considered having live Anchored church services?