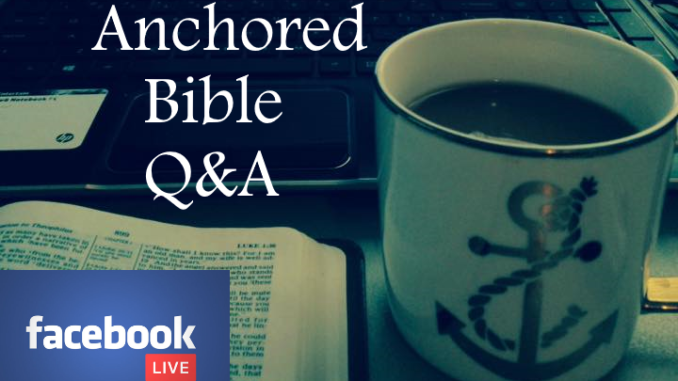 Tonight's Anchored live Bible Q&A.
Questions answered in this session:
Explain the Pre-Tribulation Rapture viewpoint
Are the 144,000 sealed at the mid-way point of the Tribulation period?
Do the Jews overtake the Dome of the Rock Mosque in the Tribulation? If so, isn't that wrong?
What Jewish Feast serves as typology for the rapture?